Allenair Corporation is a leading manufacturer for rotary index tables, air cylinders, hydraulic cylinders, valves, pumps, as well as accessories and special order needs. Allenair is located in Fremont, Ohio and services the entire United States. Their products are built to meet the ever increasing demand for automation, and customer service is their number one priority. The combination of quality products and outstanding customer service has made AllenAir a leader in the fluid power industry.
Shop Allenair Online
Cylinders
Allenair carries Air Cylinders of all types. We have hydraulic cylinders, air cylinders, standard cylinders, small bore cylinders, Cyl-Checks, Air Clamps, Small Bore SS Cylinders, Position Feedback Cylinders and many others. Allenair's food service cylinders are constructed with 300 series stainless steel. Threaded construction cylinders are designed to stand up to repetitive power and chemical wash downs. The unique non-cretive food service cylinders feature zero clearance threaded construction which eliminates catch points for contamination and allows for easy cleaning in your wash down environment.
Valves
Allenair carries Valves of all types, sizes and component types. Allenair has 4 Way 1/4 ,3/8 & 1/2 NPT valves, 2 Way, 3 Way Solenoid 1/8 & 1/4 NPT valves, 4 Way Direct Acting 1/8 NPT valves, Time-A-Valve, Switches and 1/8 NPT Poppet valves.
Pumps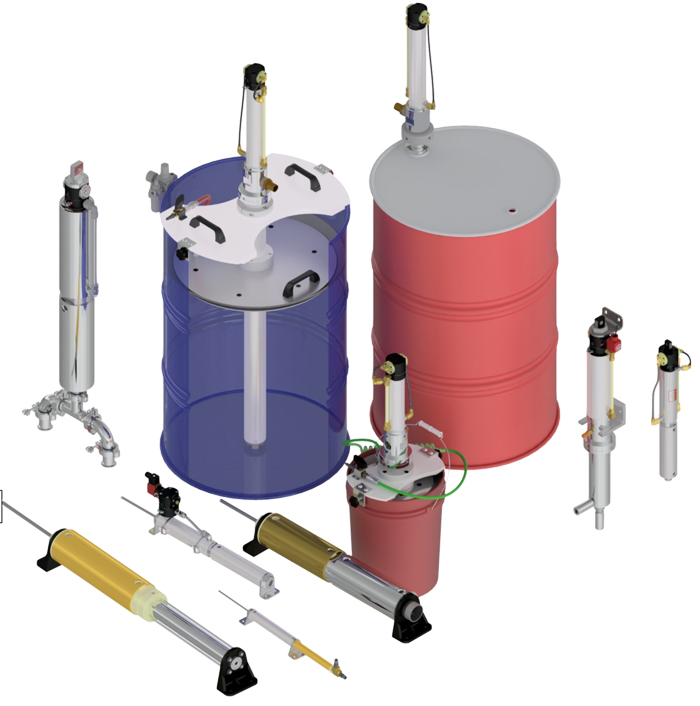 Allenair linear piston pumps, drum pumps and transfer pumps are used across a wide range of fluid pumping and transfer applications. Standard and custom units are available to solve a wide range of requirements. Pumps utilize brass, stainless steel and various seal materials. Allenair Pumps maybe used in place of other Manufactures' Pumps in many drop in replacement applications.
Index Tables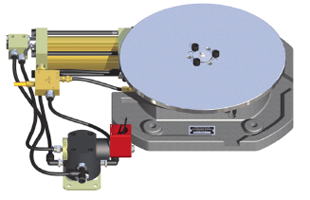 Allenair offers Index Tables with a wide range of standard index tables, sizes and capacities, model 725 clockwise rotation, model 725 counterclockwise rotation, Models 11- E, 11- EF &11- F clockwise rotation, and Models 11- E counterclockwise rotation.
Products You Need,
When You Need Them.